You Belong
Here!
Become a part of the Drake State community, where students strive for more and staff go the extra mile to help them achieve their goals every step of the way.
Plan Your Path
At Drake State, we believe in your future, and that starts with making a plan. Choose your pathway, and we'll give you the tools you need to succeed.
Support Your Student
Sending your student to college is a proud moment—congratulations! Drake State offers a caring, supportive community for your student to thrive.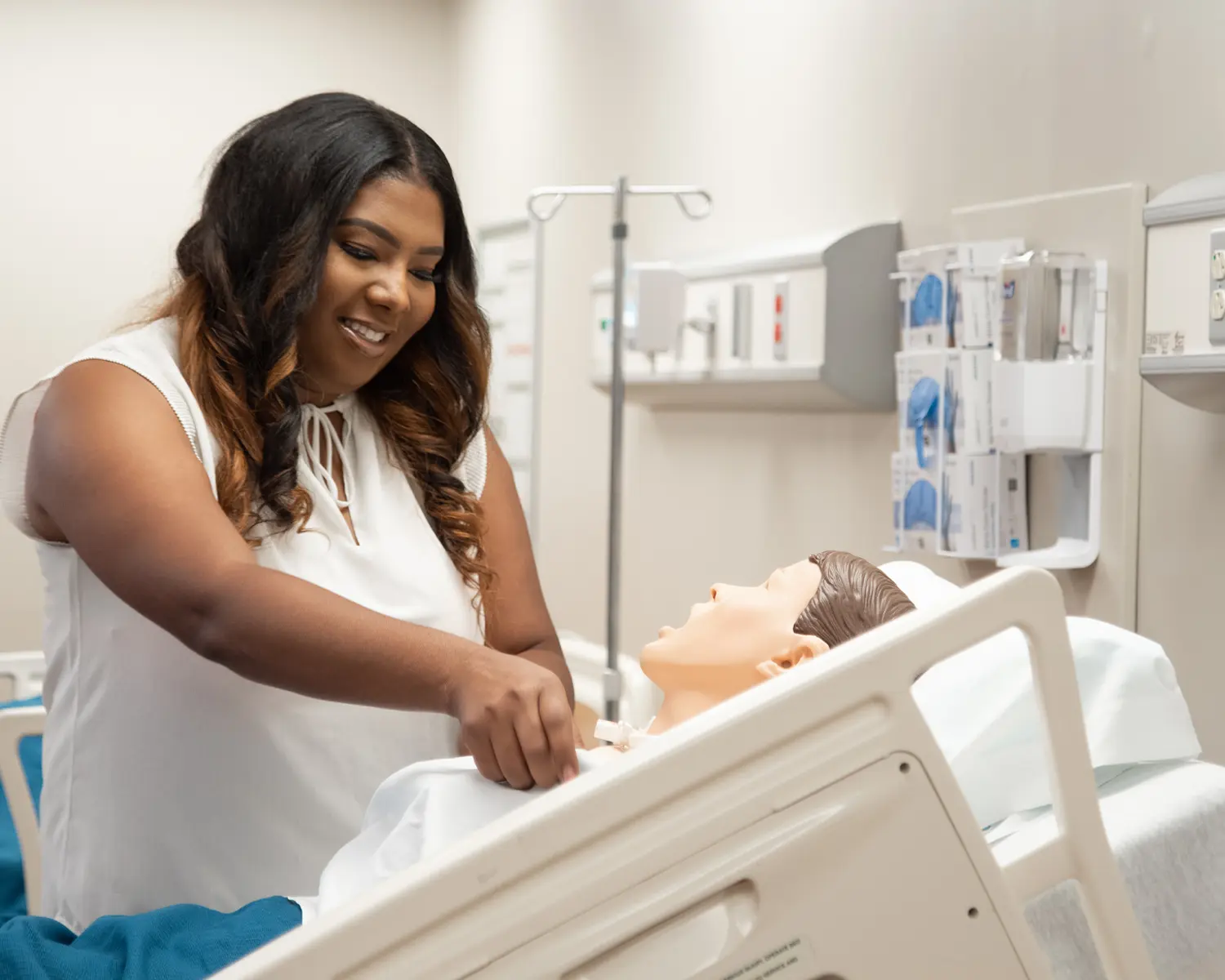 "The LPN Launch program is unique because it gives opportunities that many other colleges and organizations do not offer. It has been life changing for me."
"I wanted to be an example for my son. I wanted him to know that it doesn't matter how long it takes you to finish attaining your degree. It only took me two years to get my associate's and three certifications in the IT field thanks to Drake State!"
"I enjoy seeing the next generations coming up and working hard at a trade that I cherish. I try to make the time they have here with us at Drake as real-world as possible."
My son took advantage of the workforce grant that allowed him to take classes for free while still in high school. At 18 years old, Josh graduated high school with an associate degree in Engineering Design.
Drake State Highlights Veteran Student in Honor of Veterans Day 2023

In honor of Veterans Day, we would like to introduce you to Drake State student Dustin Ellis. Dustin's story is one of dedication, service, and achievement. Dustin Ellis served in the United States Army from 2009 to 2016. During those seven years, he completed two tours in Afghanistan, serving in a Field Artillery Unit. Like many of our country's veterans, Dustin's time in the military was challenging and marked by sacrifice and bravery.

Summer 2023 President's & Dean's List Students

CONGRATULATIONS! Congratulations to our Summer 2023 President's List students! Your academic performance deserves a spotlight. In order to qualify for the President's List a student must attain a semester GPA […]

Spring 2023 President's and Dean's Lists

CONGRATULATIONS! Congratulations to our Spring 2023 President's List students! Your academic performance deserves a spotlight. In order to qualify for the President's List a student must attain a semester GPA […]

Drake State and Huntsville Utilities Join Forces to Fuel Gas and Water Operation Scholarship Program

Drake State is proud to announce its collaboration with Huntsville Utilities to introduce the Gas and Water Operation Certification Scholarship Program. This innovative four-week program aims to provide alternative pathways […]

Drake State President selected to join TVA Regional Energy Resource Council

Dr. Patricia Sims, President of Drake State Community and Technical College, has been selected to join the 6th term of the Tennessee Valley Authority's (TVA) Regional Energy Resource Council (RERC). […]

Drake State, TVA Partner to Support Electric Vehicle Chargers in North Alabama

Drake State Community and Technical College is proud to announce a groundbreaking partnership with the Tennessee Valley Authority (TVA) that marks a significant step toward a sustainable future. As part […]

edX and Drake State Launch Free Training Program to Build Huntsville's Tech Talent Pipeline

edX, a leading global online learning platform from 2U, Inc. (Nasdaq: TWOU), together with Drake State Technical and Community College, a historically black community college, and Jobs for the Future (JFF), today announced the […]

White House Initiative on Historically Black Colleges and Universities Recognizes Two Drake State Students

The White House Initiative on Advancing Educational Equity, Excellence, and Economic Opportunity through Historically Black Colleges and Universities (HBCUs) recognized two Drake State Community and Technical College students today. Makahla […]

Drake State breaks ground on advanced manufacturing facility

Construction is underway on Drake State Community and Technical College's advanced manufacturing center. Officials from Drake State, the Alabama Community College System, City of Huntsville, Madison County, as well as […]

Alabama's six Historically Black Community Colleges, including Drake State, accepted into Thurgood Marshall College Fund

HUNTSVILLE, Ala. – Residents who choose to attend any of Alabama's six historically black community colleges (HBCCs), including Drake State Community & Technical College, will now have access to more […]