From Huntsville's community college student to Chief Nursing Officer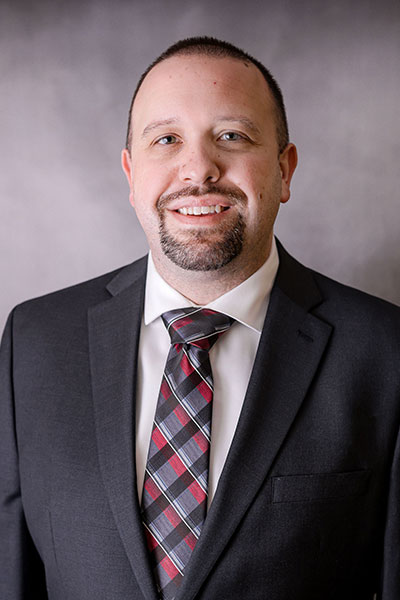 Drake State alumnus Max Tunstill ('07) worked as a Registered Nurse for eight years at Huntsville Hospital. He achieved his goal of becoming the Unit Director and enjoyed it so much he thought he would continue in this role for the rest of his career.
"The Lord had other plans for me."
Tunstill became Chief Nursing Officer (CNO) at Athens-Limestone Hospital in 2021. Tunstill accomplished every professional goal he had ever set within 14 years and said he especially thanked Drake State faculty for helping him become a successful nurse.
"I initially decided to attend Drake State because a good friend of mine was attending and having a good experience," said Tunstill.
His good friend became his wife and he quickly fell in love with the college's small class sizes and near perfect pass rates on the National Council Licensure Examination for Practical Nurses (NCLEX-PN).
"Nursing Instructor Dr. Mattie Davis is the person I admire the most at Drake State," said Tunstill. "She always found ways to help students learn the material and succeed on the exams. Dr. Davis also shared her experiences from early in her career. She would always tell us that if we can succeed through our LPN program that everything else from here on out would not be nearly as hard."
Tunstill said he learned good study strategies and developed the right career mindset thanks to Dr. Davis. For three consecutive years since 2018, all Drake State nursing students passed the NCLEX-PN exam on the first try just like Tunstill.
"If I was going to put forth the effort to attend school, I wanted to be sure I was going to be prepared for boards and be able to get a job once I graduated."
Tunstill demonstrated that prospective students can start at Huntsville's community college and know that it'll prepare them for leadership positions beyond their imaginations.
"I would encourage any student to set BIG goals and to work towards them each and every day," said Tunstill. "If you are successful at Drake State, you can achieve any goal in life."